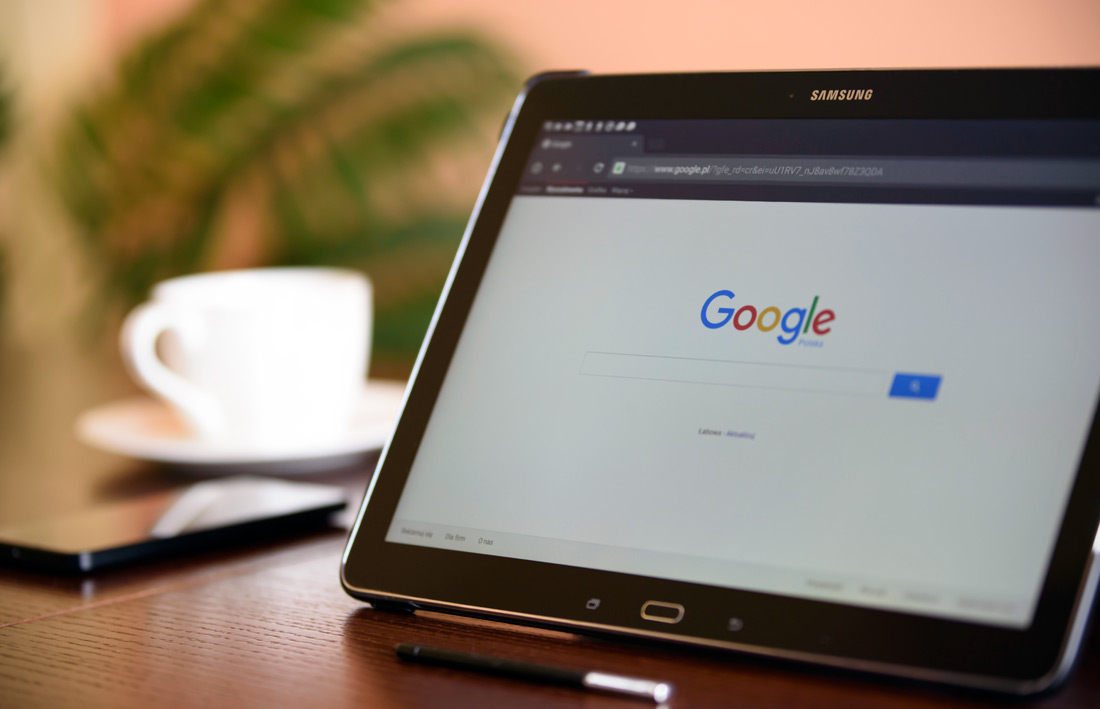 Trying to get found online is a tough nut to crack for most B2B companies.
If you offer professional services or products to other businesses, the odds of you putting together the next viral video or tweet that gets shared 10,000 times are slim to none. Most B2B companies serve a profitable niche, which is great, but it doesn't lend itself to big-time web traffic.
The fact is, most B2B companies under 250 employees get a majority of their business through networking and referrals. So how do you create a website that helps you get found by new leads and gives you a competitive advantage when you're looking to grow?
Instead of focusing on big traffic numbers, B2B companies need to think about how they educate their buyers in the sales process and optimize their websites around that. This means thinking through their common questions and objections and building content that addresses them. Moreover, this content needs to be put together with modern web fundamentals and best practices to draw visitors in.
Easy, right?
Admittedly, the road to getting found online isn't a short one, but there are some steps you can take on your own that will make a big impact. We pulled a few of the most impactful tips from our most recent eBook, 25 Website Must-Haves for Driving Traffic, Leads & Sales, and explained them in this post to give you a kick-start in getting your business found online.
LEARN ON-PAGE SEARCH ENGINE OPTIMIZATION TO BE FOUND ONLINE
For many years after the big SEO rush in the early part of the century, SEO was looked at as a mad science. There were things done behind the scenes to make sites appear higher in search engines and few people understood them.
Today, while search engines like Google are still tight-lipped about how their algorithms work, they are happy to share that the goal of their existence is to answer a searcher's question or concern. If you can put together content that does that, and that plays within modern web rules, you can get your page to rank well.
The key to doing this is to understand longtail keywords.
A longtail keyword phrase is a three to five word phrase that help refine search terms to identify what the searcher is looking for. A good example of this is the word shoe. Not only will you likely never reach the No. 1 spot for the word shoe, but someone looking to buy a certain type of shoe isn't using that word alone. Instead, they may be looking for something like, 'industrial safety work shoes.' That longtail keyword phrase gets far fewer searches per month, but the person using that phrase is looking for a specific solution.
When you find a longtail keyword phrase that works, it's important to use it in page titles, headlines, URLs, subheadlines and body copy in an organic way. This is what search engines are looking for to drive people to your site.
Be careful not to get carried away with "keyword stuffing," which means going overboard with keyword placement. It will make your content hard to read for your buyers — but even worse, search engines like Google will reject it and might even penalize you. Focus on using your keywords in an organic way. Take this blog post for example, can you figure out the longtail keyword we're using? (Take a guess and shoot me a note at mike@ngageupgrade.ngagecontent.com and I'll tell you).
Need help coming up with longtail keywords that will work for your business? One great way to start is to check out what your competition is doing and see how their keywords perform. Use SEMrush to take a pulse on the keyword opportunities that exist.
CREATE A MODERN WEBSITE TO BECOME POPULAR WITH SEARCH ENGINES
A common problem in the B2B space is that many companies build a website, make a big marketing push when it launches and then let it sit, untouched, for years.
The fact is, a creaky, dated website will make it extremely hard to get found online. Searchers are using different browser types, search engines have an expectation of site speed, and visitors want to find things easily.
Perhaps most importantly, if your site is more than two years old, you also need to cater to your visitors using mobile devices. For a few years the promise many marketers made was that mobile visitors would soon be roughly half the market. Well, the future is here — a recent report found that 56 percent of web traffic is mobile.
Your site needs to be compatible with multiple browsers and devices. Make sure to get some of those views by allowing everyone to view your site, no matter what kind of system they run or which browser they use.
Want to know where to begin on making your website modern? Check out HubSpot's free website grader. It will give you an overall score and break down areas of concern that are preventing you from getting found online.
UNDERSTAND THE B2B LEAD TO BUYER PROCESS
OK, this post is about getting found online, but if your B2B company has had any success, there is something you do offline that you need to research.
Simply put, if you can sell your product or service in the real world, then you know some basics about the buying cycle. At the very least, you know who buys from your company, what their common questions are and what objections they bring up in the sales cycle. So how do we use that online? We create content that talks directly to your buyer — the same way you would do it in person.
We categorize your buyer types into personas and create educational content that walks them through the buyer stages. Start by answering the FAQs you likely know inside and out for your product or service. When you have that content created, do the SEO work highlighted above.
You need to put an emphasis on an effort to educate and offer value. This can be done through specific solutions/products pages on your site, but it is best done through a blog (I mean, you're reading this right now, right?) that talks to specific buyers about a problem they are having. Remember, it's not about your solution at first, it's about educating them on their problem.
The best starting point here is creating buyer personas you can use to come up with content ideas. The HubSpot persona template is the easiest way to start that process.
GET FOUND ONLINE THROUGH A STRATEGIC SOCIAL PATH
After all the effort it takes to understand your buyer's journey and put together keyworded content that speaks to them, you have to share it!
It's amazing how many people don't share their educational content — or only share it once — using social media. If you've created interesting content, put it out into the world several times to help drive traffic to your site.
But don't waste time just posting the same content across all social media. Make sure you understand the media your audience is using. If they use Twitter (something you should find out in your buyer persona research), make sure you are using industry hashtags and answering questions or commenting on industry trade shows, presentations and the like. Whatever you're sharing, make sure you regularly point people back to relevant content on your site (not just your home page!). Create social posts that are educational and engaging (see the point above about understanding the buyer process) and share away.
Want detailed plans on how B2B organizations should do this? Check out this Hootsuite piece.
FOCUS ON CAPTURING LEADS
This is jumping ahead a bit, but since you're focusing on getting found online, you also have to make it easy for visitors to contact you or take action in the buying cycle.
Remember, B2B companies don't need 10,000 visitors to have a really successful inbound website. They need the right visitors and they need to capture turn those visits into actions. So once you get found online, have a plan for how to capture leads.
Two main points of focus in this effort are your contact forms, which should be easy to use, and your call to action buttons (CTAs).
A few simple optimizations on your CTAs and better placement of your forms is a great way to start. For details on rolling that out, read our post on converting leads.
OK, that covers the basics of getting found online. I know it's not easy, but by focusing on these common issues you can have a site that starts producing more of the right traffic in no time.