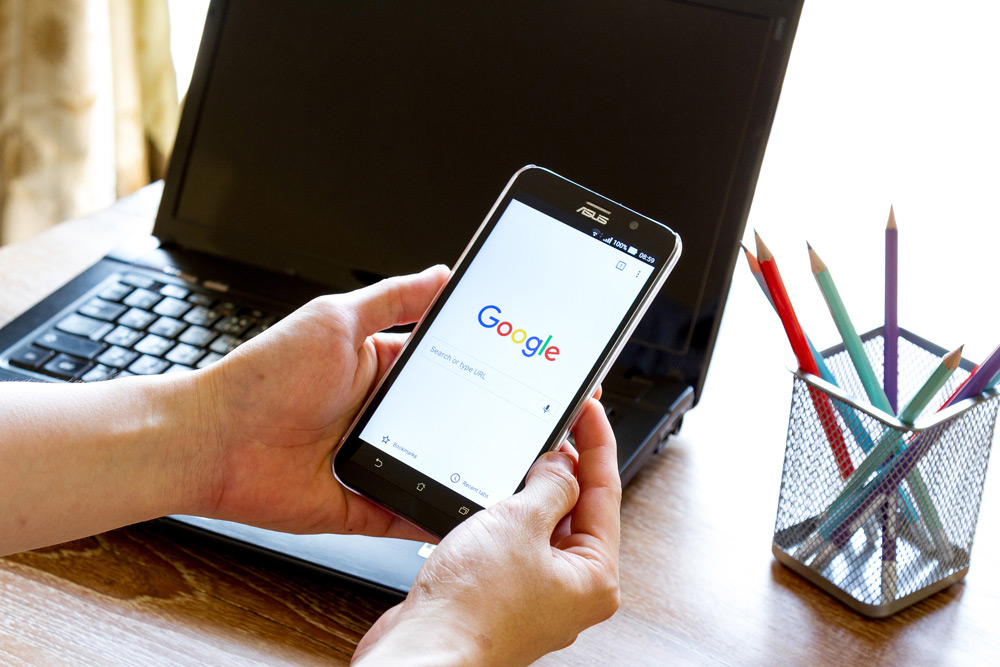 You spent a lot of time, money, and resources to build your website in the way that best represents your brand and speaks to your customers, but no one is hitting your site. What gives? The way businesses are found online is changing, and it's making the benefits of SEO more promising than ever before.
Google is constantly changing the way it provides results to help people find what they're looking for faster, and if your business isn't taking advantage of the benefits of SEO, you can quickly be left behind.
Almost all of the content on your site can be built around a keyword to help people find you, but it's not just the keyword you need to push your page to the top of the search results. Google has deemed 350 words the minimum needed to have a page provide valuable information. You'll also want to have your keyword appear organically seven to 10 times within the content so when Google looks at your page it understands that it relates to the keyword. When someone searches for that keyword, the more times your page is clicked on and viewed, the more Google will see it as a viable source related to that keyword, and your page will start to rise higher in the results.
By creating organic, keyworded content, you'll make it easier for potential customers to reach your site and learn more about your brand. If you're not creating organic content, you won't be able to reap the benefits of organic SEO and the chances that people are going to find your business online will significantly decrease.
Take Advantage of the Benefits of SEO and Drive Customers to Your Website Organically
The other trick to raking in the benefits of SEO is making sure you're reaching for opportunities that are worth your time, and actually using keywords that matter to your customers. This can be a little easier said than done, so it helps to know where to start.
First let's think about the keywords you want to tackle. To do that, take a look at the content you're planning on creating. How is it answering your customers questions? Great keywords often lie within what your customers are asking in your industry, and by writing your content around these topics, you can establish your business as a thought leader in the industry.
Not all keywords are created equal. Unfortunately, the more generic you get, the less likely you're going to rank for it. People might search for "coffee" over a hundred thousand times each month, but the amount of time, effort, and money it would take just to attempt to reach page one of the search results, wouldn't be worth it. Most people don't click on page two of the search results, so your goal should be to rank for the top half of page one as quickly as possible.
In order to get there, plan out your keywords based on the path your customer takes towards making a decision. Start with keywords that focus on the questions your customers might ask when they're researching products in your industry. Typically these are things people search that start with "how to." Consideration keywords are usually more specific, and they get more industry-specific as you work your way down towards the decision stage.
You can use tools like Moz or keyword.io to find opportunities. This way, you'll be able to plan and create organic content around every step of the buying process and increase the number of times that your brand is in front of potential customers.
Once you've created a solid list, how do you know which keywords to target? Depending on how crowded your field is, this can affect how many good opportunities are out there. It's easy to immediately go for the opportunities that have a ton of searches around them, but the best way for businesses to take advantage of the benefits of SEO is to go after ones that are a bit smaller.
Writing your content around keywords that have around 100 searches a month might not seem like a great opportunity, but typically it's easier to earn a higher ranking faster when you target keywords with less searches. With the keywords you found, create a plan to include them wherever you can within your content. This might even mean creating a new page around an opportunity you found if it makes sense for your business.
One of the best benefits of SEO for businesses is that you can truly create content for your audience that's backed by solid research. You'll have an edge on your competitors by really targeting what the people in your industry are asking, and you'll establish your brand as a thought leader by providing the answers they're looking for.